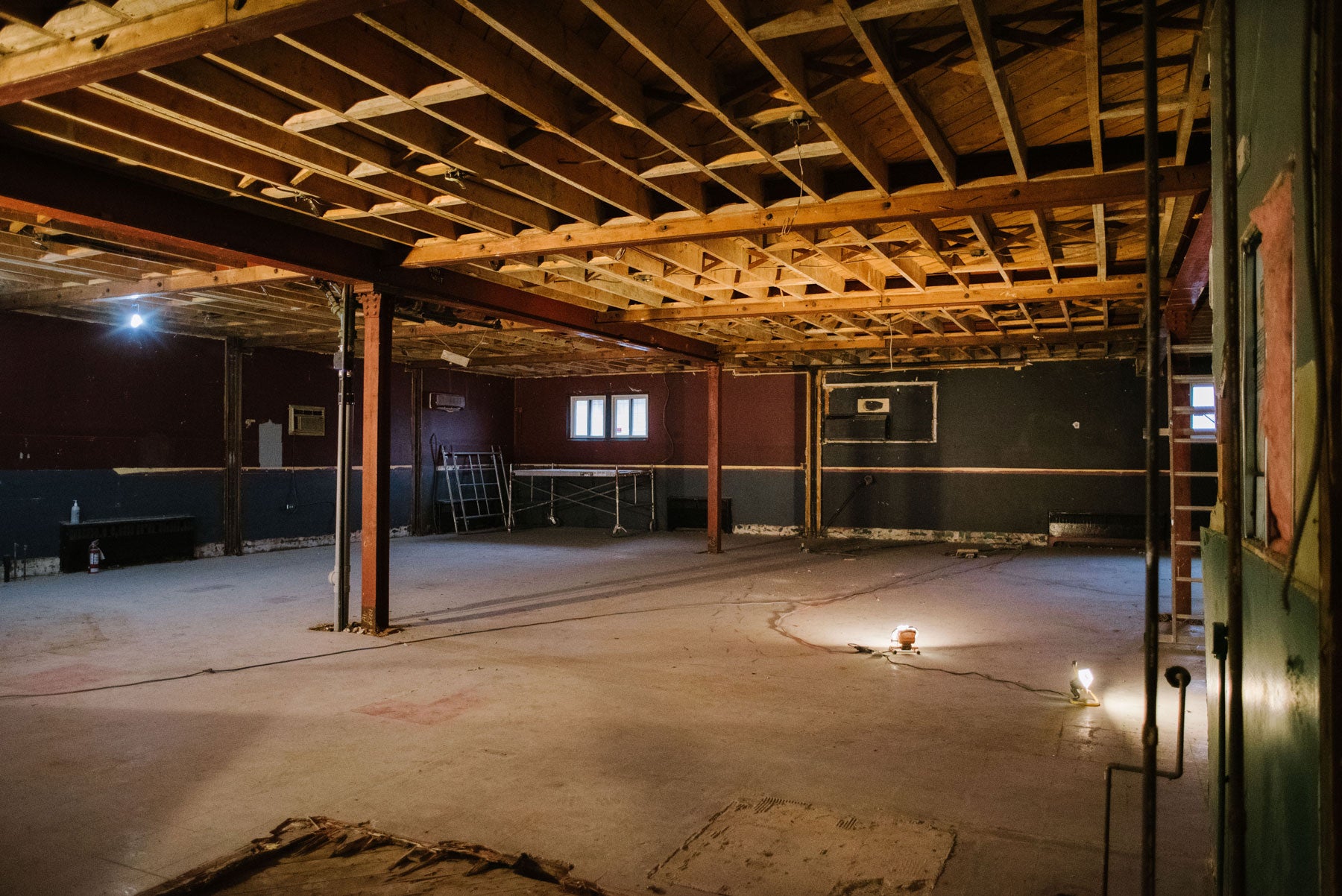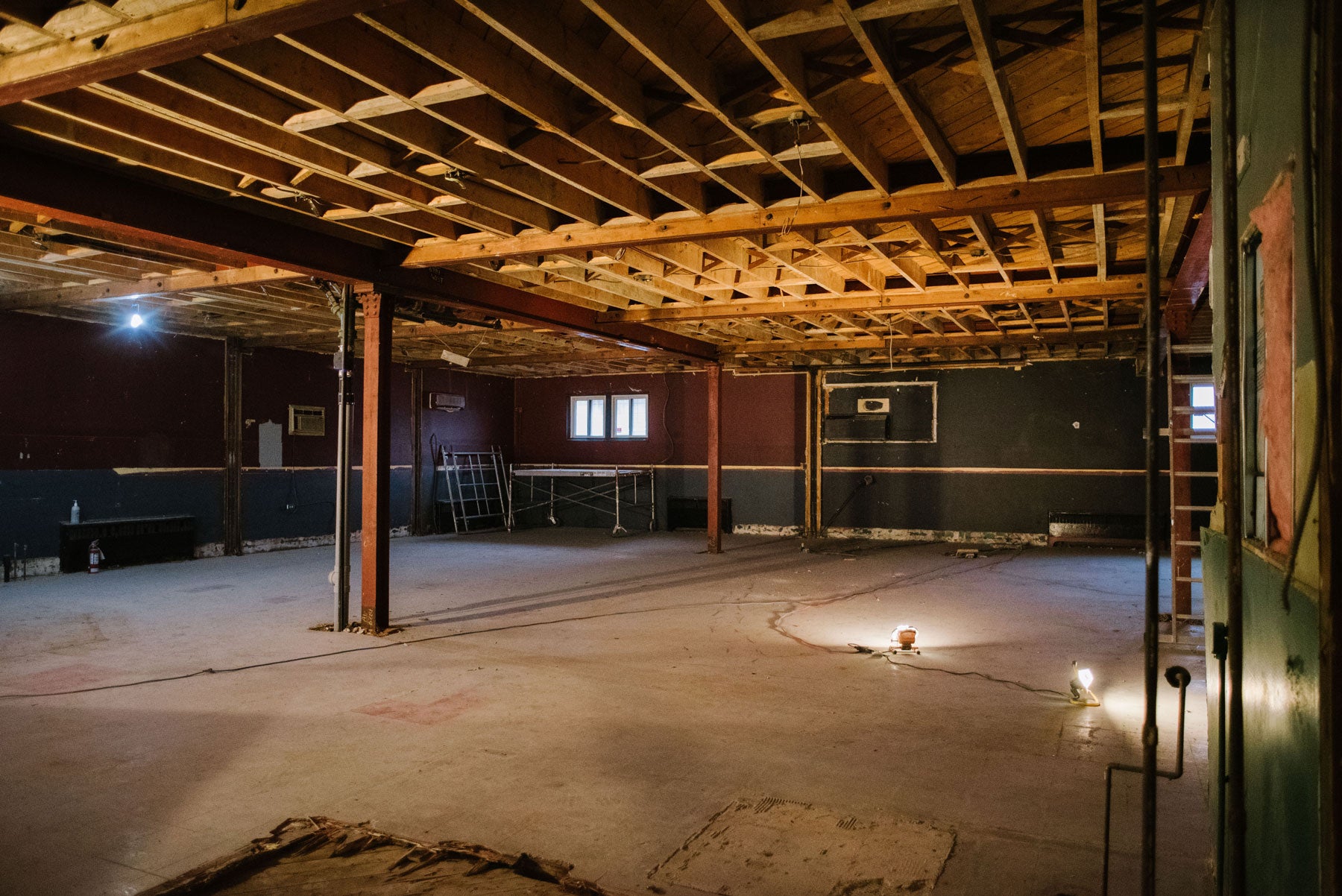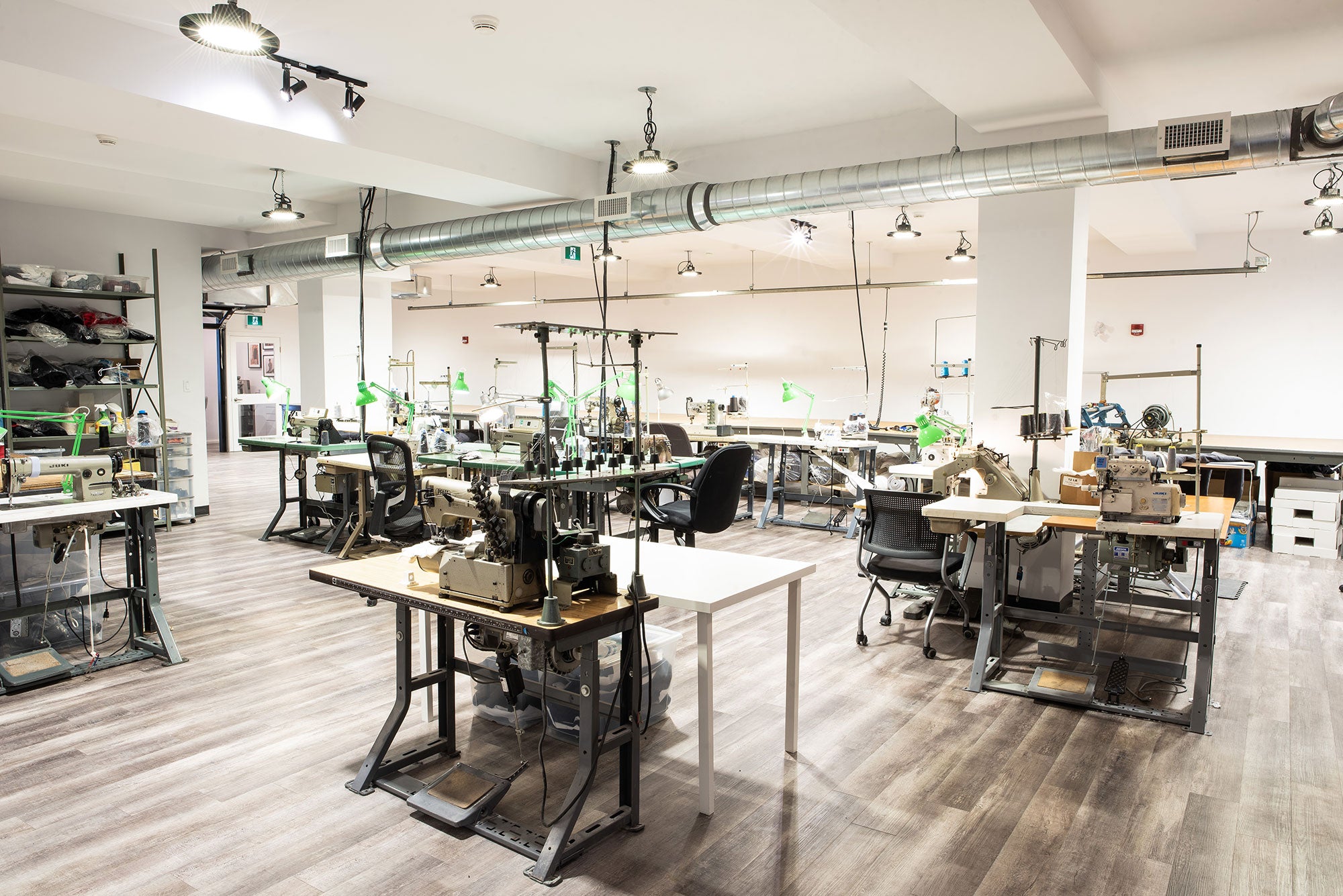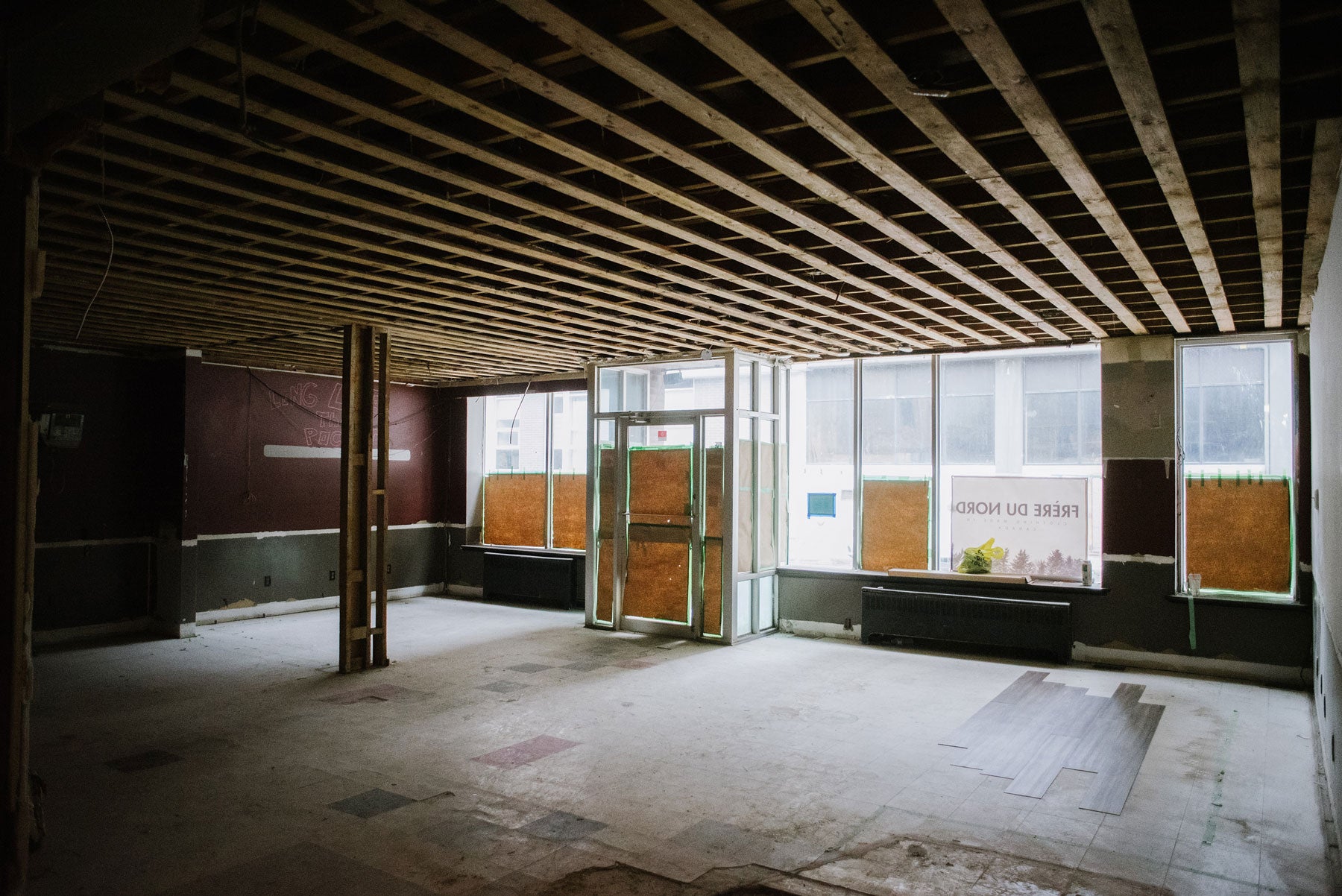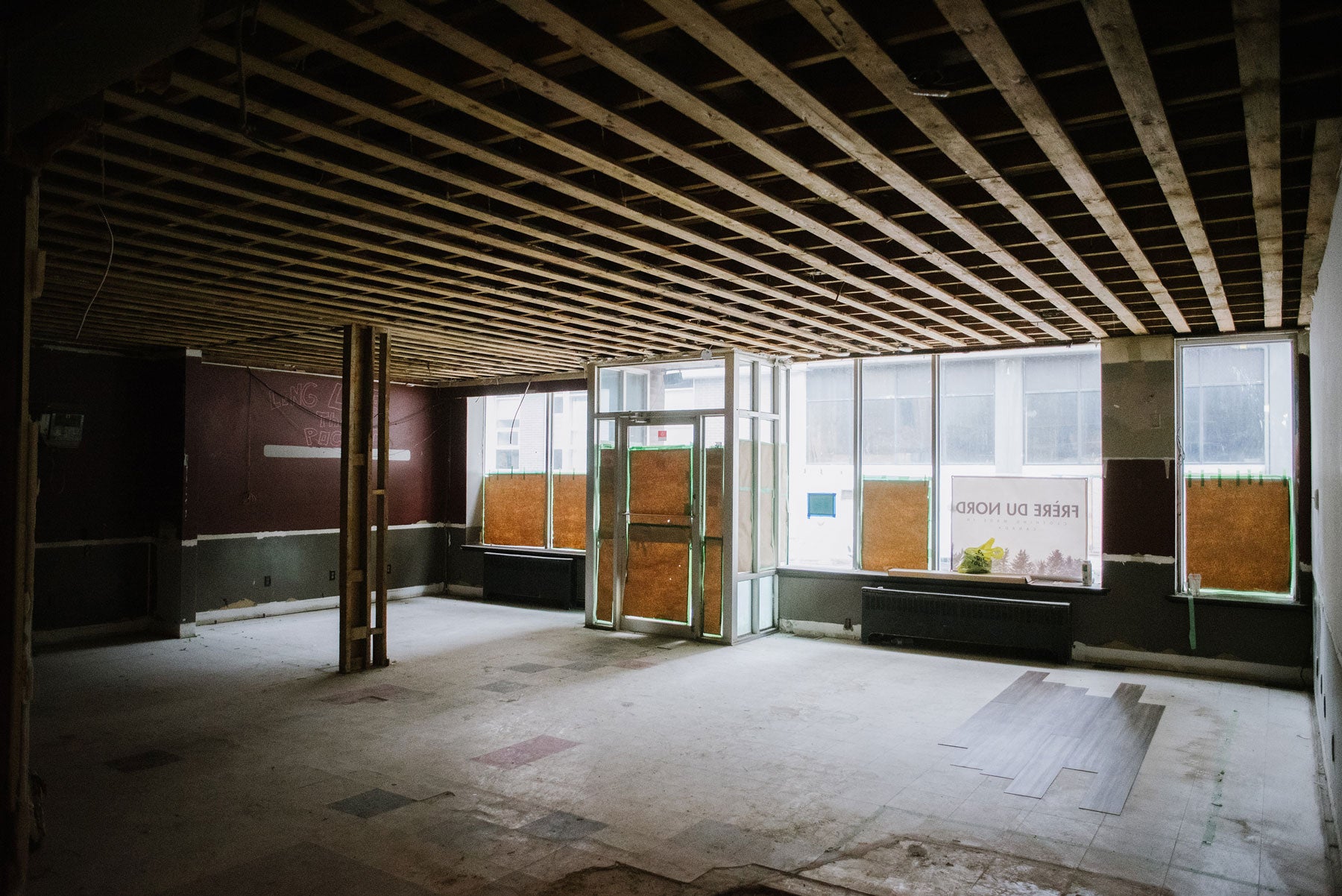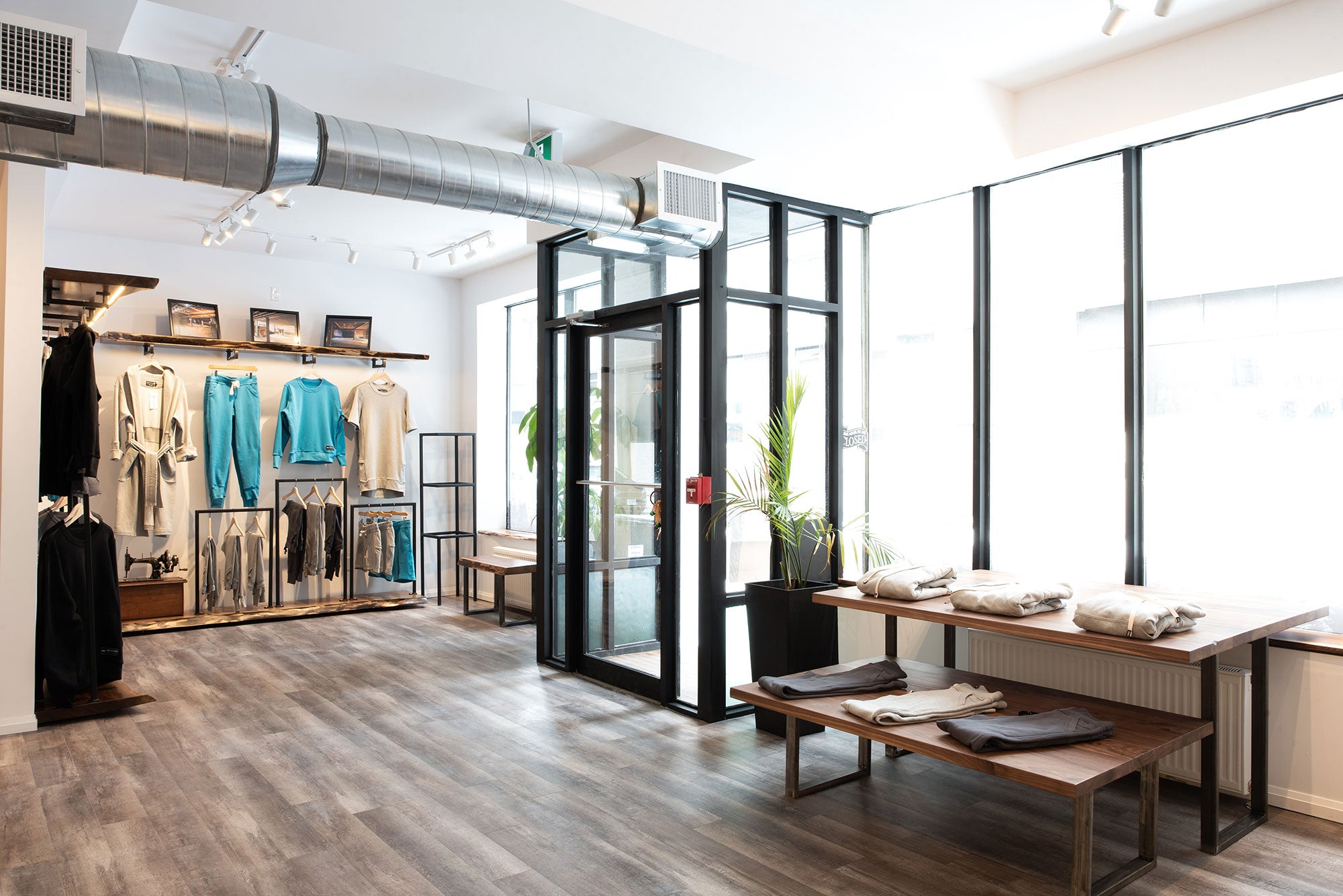 made in canada
our factory
At FRÈRE DU NORD, everything is designed, cut & sewn on site at our factory in Oshawa Ontario. Our retail store is integrated with our factory, so that you can see your clothing being made by our highly skilled artisans. Complete transparency in manufacturing, because we are proud to show you everything that goes into making your clothing so special.
our space
45 Prince St.
We started FDN in a rented industrial space in the south of Oshawa in 2016. In 2018, we saw our dream factory & retail space in an old pool hall for sale in the downtown. After a year of renovations, we turned around a neglected, outdated building into one of the gems of downtown.
In 2022, we were honoured by Mayor Dan Carter and the City of Oshawa with an Excellence in Urban Planning Award. We share this distinction with our brillant architects, Barry Bryan Associates.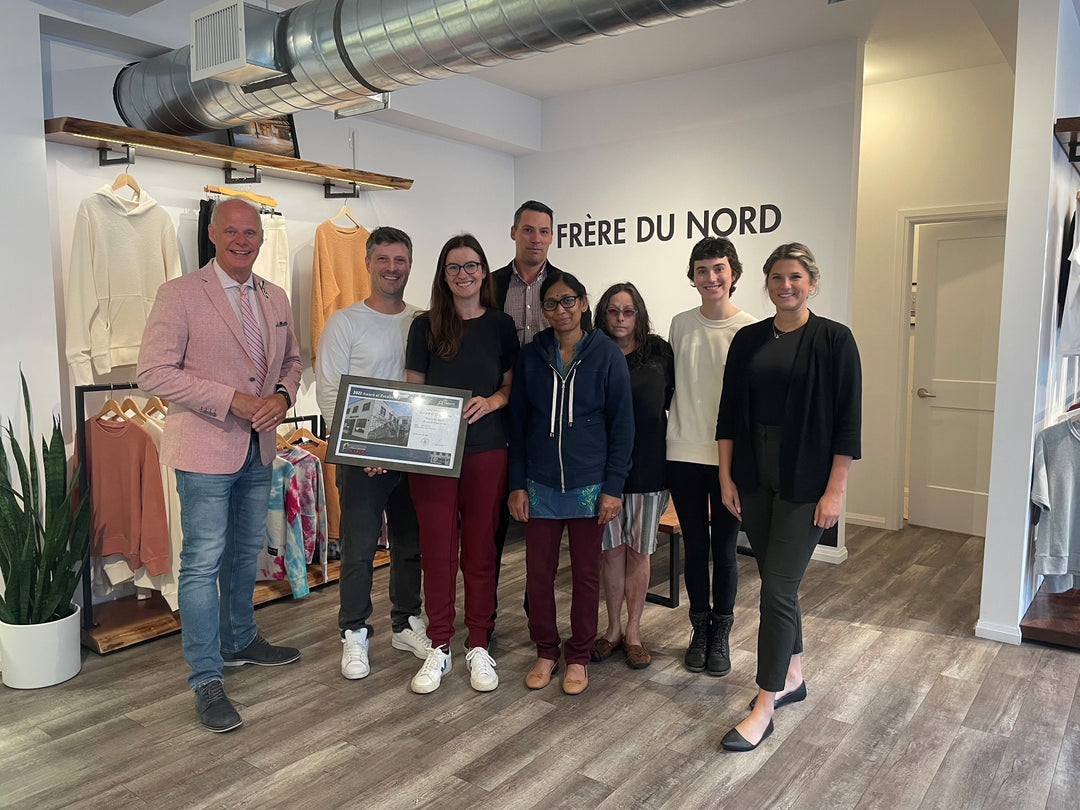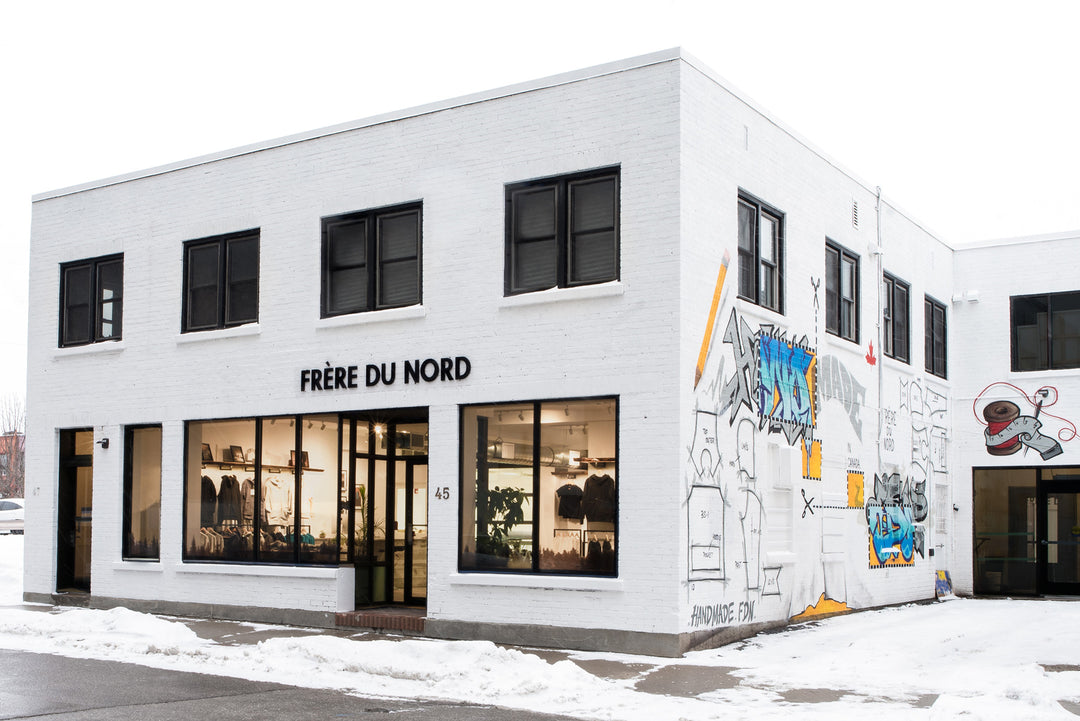 Oshawa
community
As a part of the Oshawa downtown community, we are proud to regularly donate gifts of our work to organizations that serve the most vulnerable. Some of our most recent work includes:
Sewing & donating over 4000 reuseable cloth masks that were distributed during the pandemic through six local services including Feed the Need Durham, The Welcoming Streets Program & The Youth Refuge Outreach.
For Christmas 2021, we made 27 special double layered hoodies as gifts for the teens at the Refuge Youth Outreach here in Oshawa
During an extreme cold snap in January 2022, we made over 40 neckwarmers for distribution at the Backdoor Mission at Simcoe Street United Church.
In 2023, we have donated a batch of t-shirts and long-sleeve shirts to the teens at the Refuge Youth Outreach.